Hot Springs Village offers 9 professionally designed golf courses and boasts of year round golfing due to its moderate climate. Recently two of these courses were included in the top 10 golf courses in Arkansas by Golfers' Choice. Our Ponce de Leon course came in at number 8 and Granada came in at number 1. The annual state Golfers Choice list is compiled from reviews it receives.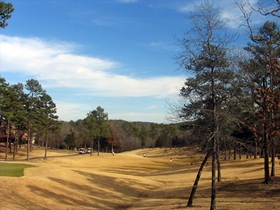 Ponce de Leon golf course is an 18 hole regulation length course with a par 72. It is 6,946 yards and offers a 12 tee driving range. Ponce de Leon Golf Course has previously hosted the qualifying rounds for the PGA Nationwide Tour. In the past the course has been ranked the #3 golf course in the state of Arkansas by Golf Digest and the Arkansas Business Journal. The course has beautiful tree-lined fairways and the consistently true greens it has has made it a favorite for low handicap golfers. It truly is a great golf course for everyone. Other features of the Ponce de Leon include The Fairway Tavern open for breakfast, lunch and dinner as well as a pro shop. Putting greens, a short game area and driving range round out the features of this great golf course.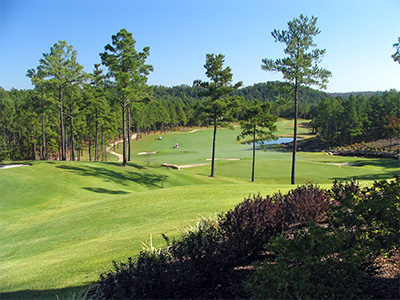 Granada Golf Course is located at the foothills of the Ouachita Mountains. Granada is the youngest 18-hole championship course in Hot Springs Village having only been opened in 2004. This course is also a par 72 and boasts some of the most scenic views along its 7,115 yards. The signature hole on this course is the 18th. This hole features a meandering waterfall that runs the length of the fairway. Number 17 is a par 4 and is probably one of the most challenging holes on the course with its green 60 yards in length. Granada's facilities include a golf shop, driving range, short game area, and putting green.
Be sure to visit our great courses here at the Hot Springs Village. Also check out what other golf courses made Golfers' Choice top ten list!