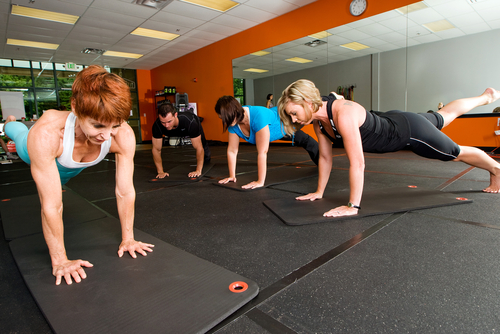 The Coronado Fitness Center includes a large exercise area with weights and cardio equipment, a walking track, indoor swimming pool, whirlpool, steam room, sauna.  They also offer exercise classes and massage therapy. Nationally certified instructors offer a variety of land and water classes for all skill levels.  
The Coronado Tennis Center has 10 clay courts, 3 hard surface courts, a clubhouse with lounge, kitchen and pro shop, and a pavilion with picnic tables, restrooms and showers.  Tennis players may choose a variety of programs from league play to fun social events.  Private, semi-private and group tennis lessons are available for children, juniors and adults year round.
There are over 20 miles of natural, secluded trails found within the gates of Hot Springs Village, and offer the perfect setting for taking a quick run, enjoying a long bike ride, or simply exploring the natural beauty here.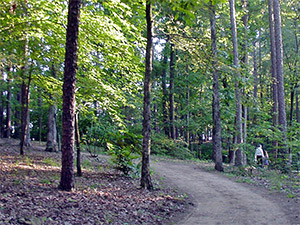 • DeSoto Multi Trail, 3.5 miles
• Sonora, Emperado, Calella Multi Trail, 0.7 miles
• DeSoto Marina Multi Trail, 0.7 miles
• Santa Maria Cart/Bicycle Lane, 1.3 miles
• DeSoto Park Nature Trail, 0.4 miles
• DeSoto Spillway Trail, 0.8 miles
• Barcelona Cart/Bicycle Lane, 1.2 miles
• Carmona Cart/Bicycle Lane, 1.1 miles
• Hernando Trail, 8.0 miles
• Lake Coronado Boat Ramp Trail, 0.3 miles
• Cedar Creek Nature Trail, 3.1 miles
• Magellan Beaver Dam Trail, 0.7 miles
• Lake Balboa Spillway Trail, 1.6 miles
 
• Maps and trail surveys are available in boxes at most trail heads.
• Pets are welcome on the Village trails but must be leashed, cleaned up after and
under positive control of the owner.
• 15 mph speed limit for multipurpose trails. Pedestrians have the right of way.
Visit the Hot Springs Village POA recreation, sports and fitness page for more information.