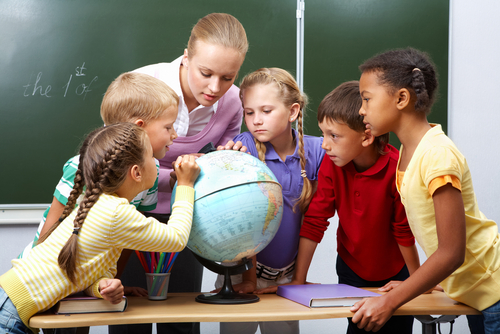 The Jessieville School District is located in the Ouachita Mountains in Arkansas. The schools and their students are the focal point of the community of Jessieville. It is known as one of the best school districts in the state! Through sporting events, musical programs, and other activities, the community comes together through their schools. The Jessieville School District is strongly dedicated to the personal growth and education of their students. Through the pride that the Jessieville Schools have, the community will continue to seek and build on as the school technology plan is developed and implemented.
Jessieville Elementary School
Jessieville Elementary School, in partnership with the community, is committed to educational excellence and life-long learning. Our mission is to prepare students academically, physically, socially, and emotionally to meet the challenges of the 21st century. "At Jessieville…Learning Is Our Natural State"
 
Jessieville Middle School
Jessieville Middle School is in its seventh year. The middle school is dedicated to helping their students reach their full potential academically and physically. Their mission is to assist students in finding their special talents, helping them grow academically, physically, intellectually, and socially, to work closely with the parents, and to provide a safe and stimulating environment. Jessieville Middle School's Honor Code states that the students will not lie, cheat, or steal. It also states that they will hold their peers to the same expectations.
Jessieville High School
Jessieville High School is dedicated to the wellbeing of their students, both academically, socially, and physically. The school offers many organizations and sports for students to get involved in, including Key Club, Beta Club, Young Democrats, Young Republicans, softball, baseball, football, tennis, track and field, and more.
For the Jessieville School District website click here
---
Fountain Lake School District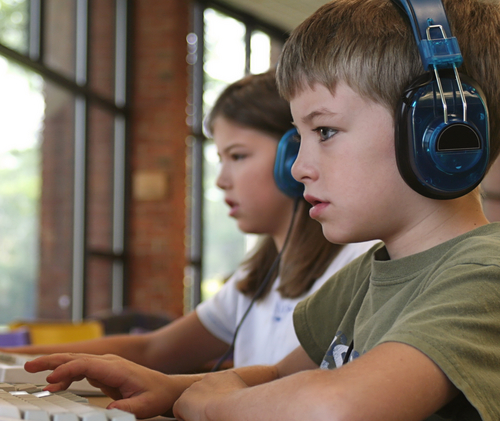 The Fountain Lake School District is one of seven K-12 independent school districts in Garland County, Arkansas. All schools are committed to a child-oriented environment providing challenging opportunities and building responsible achievers for success in the twenty-first century. This we will do regardless of sex, race, social economic background, or academic performance level.
 
For the Fountain Lake School District website click here
---
AREA PRIVATE SCHOOLS
Hot Springs SDA School
PK-9
401 Weston Road
Hot Springs, AR 71913
501-760-3336
St. John Elementary School
PK-8
583 West Grand Avenue
Hot Springs, AR 71901
501-624-3171
St. Luke's Day School
PK-2
228 Spring Street
Hot Springs, AR 71901
501-623-1653
2nd Baptist Christian School
K-12
600 Garland Avenue
Hot Springs, AR 71913
501-624-7210
Lighthouse Christian School
K-12
2535 E Grand Avenue
Hot Springs, AR 71901
501-624-0546
Gospel Light Baptist School
PK-12
600 Graland Avenue
Hot Springs, AR 71913
Crossgate Christian Academy
PK-12
3102 East Grand Avenue
Hot Springs, AR 71901
501-262-4222
Christian Ministries Academy
K-12
P.O. Box 8500
Hot Springs, AR 71910
501-624-1952
Ewing Adventist Junior Academy
PK-10
709 Adventist Church Road
Bonnerdale, AR 71933
870-223-1792
Malvern Christian Academy
PK-7
1421 South Main Street
Malvern, AR 72104
501-337-5112
Franklin County Learning Center
PK-12
304 N 13th Street
Ozark, AR 72949
479-667-3552
---
COLLEGES IN OR NEAR THE AREA
There are many colleges located in the Jessieville area. Students have choices from community colleges, state schools, private schools, or religious affiliated institutions.
National Park Community College
101 College Drive
Hot Springs National Park, AR 71913
800-760-1825
Our Mission:
Learning is our focus; student success is our goal.
Our Values:
Access – We assist students in achieving their individual educational goals by creating a learning community that is accessible, convenient, caring, affordable, and secure.
Excellence – We strive for exemplary performance in all we do. Assessment of student learning is a means of measuring our success.
Accountability - We are all accountable to ourselves and to one another in a learning community. We expect all members to act responsibly, behave ethically, and grow professionally.
Collaboration – We facilitate partnerships that enhance learning, solve problems, promote economic development, and improve quality of life.
Mutual Respect and Support – We recognize the dignity and inherent worth of all individuals. We create opportunities to explore diversity of ideas, individuals, and cultures through open communication.
Our Vision:
We aspire to be the premier comprehensive community college in the state by providing learning for life opportunities while offering exemplary service to our community.
Our Purpose:
• As a comprehensive community college, NPCC offers
• A broad general education curriculum and support services for all students as a basis for transfer, further study, professional specialization, and personal enrichment.
• Pre-college coursework to prepare students for academic success.
• A variety of technical and professional programs to prepare students for career experiences.
• Continuing education and workforce training opportunities to meet community needs and personal interests
(The following information is sourced from http://www.npcc.edu/About/mission.htm. For this and more information, please follow the link)
---
University of Arkansas at Little Rock
2801 S. University Avenue
Little Rock, AR 72204
501-569-3127

At UALR, there is no question about our mission – to educate students to work and live in the complex, diverse, technological world of the 21st Century. Our role as a metropolitan university is not solely about location. It is about extending academic resources to strengthen the community, state, and region for mutual benefit.
Seven colleges and schools offer more than 100 degree programs in liberal arts, business education, information science and systems engineering, law, professional studies, science and mathematics. UALR also offers graduate education – in fact, the graduate program is one of the fastest growing in the state.
Through partnerships with Central Arkansas business, medicine, and government, UALR creates a unique learning laboratory balancing traditional classroom methods with real-world learning experiences. The urban setting also positions UALR students to help meet community needs through service learning projects. Students who embrace UALR's commitment to service develop leadership skills and discover a deeper, richer, and more profound meaning to their college educations and to their lives.
Our faculty members are pioneers in their field. Real professors who care about their student's success teach UALR classes. And, with a student faculty ratio of 14 to 1 and an average class size of 16 students, your child will be more than just a face in the classroom.
(The following information is sourced from http://ualr.edu/www/visitors/. For this and more information, please follow the link)
---
Philander Smith College
One Trudie Kibbe Reed Drive
Little, Rock AR 72202
501-375-9845

Philander Smith College's mission is to grant access to higher education to individuals who are, or who have the potential to be academically talented, regardless of their social, economic, or educational background. This includes the holistic development of students, the goal of helping them reach their potential as human beings, and contributing members of society, the preparation of students for life in this pluralistic, complex, and technological society, and enabling students to understand other cultures.

A key aspect of the College's mission is the pursuit of excellence through the provision of a quality college education for all, regardless of race, religion, sex, national origin, ethnicity or background.

Philander Smith College is a small, privately supported, historically black, four-year liberal arts, career-oriented college, related to the Board of Higher Education and Ministry of The United Methodist Church and The United Negro College Fund. The College maintains an academic environment that fosters a love of learning, a spirit of independent inquiry, the free exchange of ideas, a broad and active Christian life, and a concern for the world at large.
(The following information is sourced from http://www.philander.edu/DetailR.aspx?PageID=20. For this and more information, please follow the link)
---
Arkansas Baptist College
1621 Dr. Martin Luther King Drive
Little, Rock AR 72202
501-370-4000

Arkansas Baptist College (ABC), originally known as the Minister's Institute, was founded by both black and white religious leaders in 1884. Arkansas Baptist College is a private, historically black, four-year liberal arts college. Arkansas Baptist College is dedicated to the development of graduates who are exceptionally educated, spiritually and culturally aware, and able to meet the demands of our rapidly advancing society.

Located in downtown Little Rock, Arkansas, near the Rivermarket area and the Clinton Presidential Library, Arkansas Baptist College is unique in its contribution to higher education. ABC, a historically black college (HBCU), has a small, cohesive, student-centered environment with an open enrollment policy, accepting all eligible students with a high school diploma or GED equivalent.

As the only black, Baptist higher education institution west of the Mississippi River, ABC offers degrees in business administration, human services, criminal justice, public administration and religious studies. In addition, ABC is also committed to the total development of our students, educationally, spiritually, and physically.
(The follow information is sourced from http://www.arkansasbaptist.edu/. For this and more information, please follow the link)
---
Webster University
200 West Capitol Avenue
Little Rock, AR 72201
800-828-2598

Mission Statement

"To prepare lifelong learners for professional fulfillment in the fields of business and technology through the application of knowledge in a supportive academic environment"

Student Bill of Rights

Every Student has a right to:
Pursue a credible, market-recognized degree
A well-structured curriculum
A competent and engaged faculty member
Necessary academic support
Available and helpful student services
A supportive and collegial academic environment
(The following information is sourced from http://www.webster.edu/littlerock/ . For this and more information, please follow the link)