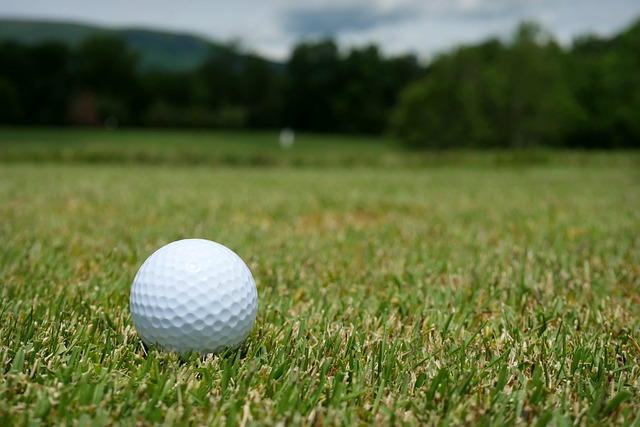 Golf courses are often the high standard when it comes to the perfect lawn and an article "10 ways to take golf course secrets and apply them to your lawn" on golf.com went through the ways that you can make your lawn be the best it can by using the tricks and trades of some of the best courses. Golf courses spend a lot of time and money making sure they are making the most of what resources they have in order to make the best of each situation they are dealing with. 
The scarcity or in some situations an excess of water can have a big impact on how your lawn can serve you best. Irrigation when there is a water shortage can prove to be challenging if you don't have the right set up. A rain barrel is often a good option when it comes to collecting water to distribute throughout your lawn. Every little bit helps so you can choose the system that is best for you depending on the size of your green space. Having too much water sitting in spots in your lawn can often pose a problem as well since it can drown your vegetation and promote growth of unwanted items or attract mosquitos. Understanding how your lawn drains is essential to making sure that everything is being carried through the ecosystem thoroughly. 
Making sure the equipment you are using is up to date can help you solve problems your lawn might have so that you are noy paying out money in the long run because of issues that you could be alerted to if you have certain failsafes in place. Another key to making sure that you are doing what's best for your lawn is to use the equipment you have correctly. One of the most common mistakes when it comes to irrigation is incorrect placement of sprinklers. Unless you have rogue children who continually use sidewalk chalk to draw on your sidewalk there should be no need to water that area at all. The same goes to any areas that you may have turned into rock features or backyard areas that are meant for entertaining.
As an avid golfer you may have had thoughts of turning your lawn into a putting green complete with artificial turf and a tee. If your lawn supports this (along with your wife or husband) then go for it. Having artificial areas of your lawn can drastically cut down on the amount of your water usage. This theory can also apply to other areas of your lawn that supportive vegetation might not be an option and a rock garden might be the answer. It may also be a good idea to consult with a database like the Native Plant reference that can help guide you to planting and adding items that will grow best in your area. It is also essential to be growing the correct type of grass for whatever region of the country you live in and make sure that it is adaptable to whatever changes in temperature and water availability you tend to have.
By combining the use of smart technology and understanding the dynamics of your lawn you can create a space that is both functional and thriving. If converting your lawn into a practice ground for your budding PGA tour appearance then so be it but make sure to use what you can to be practical as well as environmentally conscious when making these big decisions. If deciding that your yard will not support a golf tee then I would suggest perhaps a move to Hot Springs Village, Arkansas where you live amongst some top rated courses. That way you can play at your leisure and experience what the largest gated community in the United States has to offer. For more information about buying property in Hot Springs Village check out www.c21hsvrealty.com.