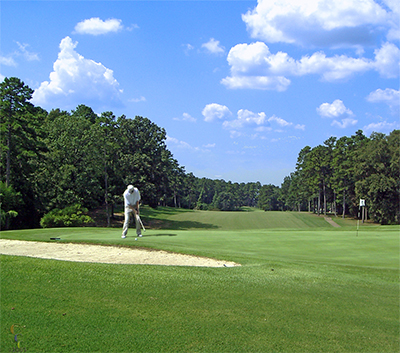 The current Corona Virus Pandemic has thrown a wrench into all major sports seasons both current and upcoming. In regards to golf all of the major golf associations, including the USGA, R&A, PGA Tour, PGA of America, European Tour, LPGA Tour and the Masters, have gotten together to issue a statement to address the future of the current season. Here are some takeaways from the announcement that will be a big change to the upcoming season. 
The PGA Championship typically scheduled for early May has been rescheduled for August 3rd through the 9th and will be the first major competition for the calendar year. The location has not been changed and will still be played in San Francisco. 
One event has opted to cancel completely. The Open Championship originally scheduled for July 12-19th at the Royal St. George's Golf Club near London has been canceled and will be played on schedule next year in the same location. This means that the rotation the Open uses to choose locations will just be pushed back a year. This marks the first time that the match will be cancelled since World War II. 
The Masters has been moved to November 9-15th marking the first time since the second World War that a champion hasn't been crowned in April. This also marks the cancelling of some women's events. The Augusta National Women's Amateur, the U.S. Senior Open, U.S. Senior Women's Open as well as the U.S. Amateur Four-Ball and U.S. Women's Amateur Four-Ball has all been canceled. The LPGA has slated to resume play in June and have also rescheduled a number of events to fit into the tightened time period. 
The U.S. Open has been moved to late summer and is now going to take place in September. The match is to be played the 14th- 20th and as of now is still going to take place in New York. The Ryder Cup will be played as scheduled on September 22-27 and the FedEx Cup playoff will only be delayed one week and will end up finishing on September 7th which is Labor Day. 
The PGA Tour will also try to reschedule some events during the times that have been vacated by other tournaments. At this time there was no talk of when play would directly resume most likely due to the unknown situation that is still unfolding. 
Source: 7 immediate takeaways from the newly revised 2020 golf schedule