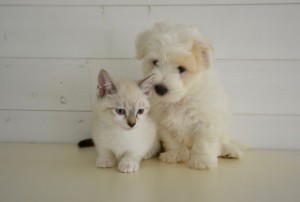 The Animal Welfare League of Hot Springs Village has many opportunities for volunteer work and would love it if you would choose to lend your time to their organization. With all the nice weather heading our way, even if it is only a couple of hours a week, any help would be greatly appreciated. The animals of the rescue league would greatly benefit from being able to be around people to socialize and become better companion animals. New retirees often find themselves in need of activity upon leaving the workforce. What better way to lend your time than to these great animals?
Dog Walkers/CatCuddler - The dogs at the AWL just love to be taken for walks in the morning and afternoons. If you are interested in taking our dogs for a nice walk in the lovely Hot Springs Village check out our volunteer page here. If interested in cat cuddling make sure you contact the shelter for more information about if the shelter is accepting people into the shelter.
Dog Foster - Many of the animals are brought to the shelter when it is full and at capacity. This is when our foster program becomes extremely important to maintain the operations and makes sure that all our needy pets are taken care of. If you are interested in becoming a foster family be sure to contact the shelter.
HUG (Help Us Go) - The shelter also has this program to help the transport of our animals, a pleasurable and happy event. The volunteers will help prepare the transport van and the dogs ready for getting moved to other places. 
Spay/Neuter Clinic Support - The AWL offers many volunteer opportunities when they hold their spay/neuter clinics. They are held four times a year and offer the residents here in Hot Springs Village and the surrounding area an opportunity to have their pets spayed and neutered for a low cost. Volunteers are needed for every part of the clinic's process.
Computer Support - (All entry can be done at home) Computer support is a very important volunteer opportunity because it can keep the operations of the shelter running smoother. Since all this work can be done from home it is very COVID-friendly. Contact the shelter if interested.
There are also other volunteer opportunities that are also available and you can head to https://hsvawl.org/volunteer-opportunities for more information on how you can help. You can also head to https://hsvawl.wufoo.com/forms/qqhmq2w1uiw2em/ if you want to fill out a Volunteer Interest Form. The Hot Springs Village AWL is an all-volunteer organization and is a no-kill shelter. The AWL is also a 501c3 not-for-profit shelter. They can use all the help that you are able to give so please consider helping and volunteering.