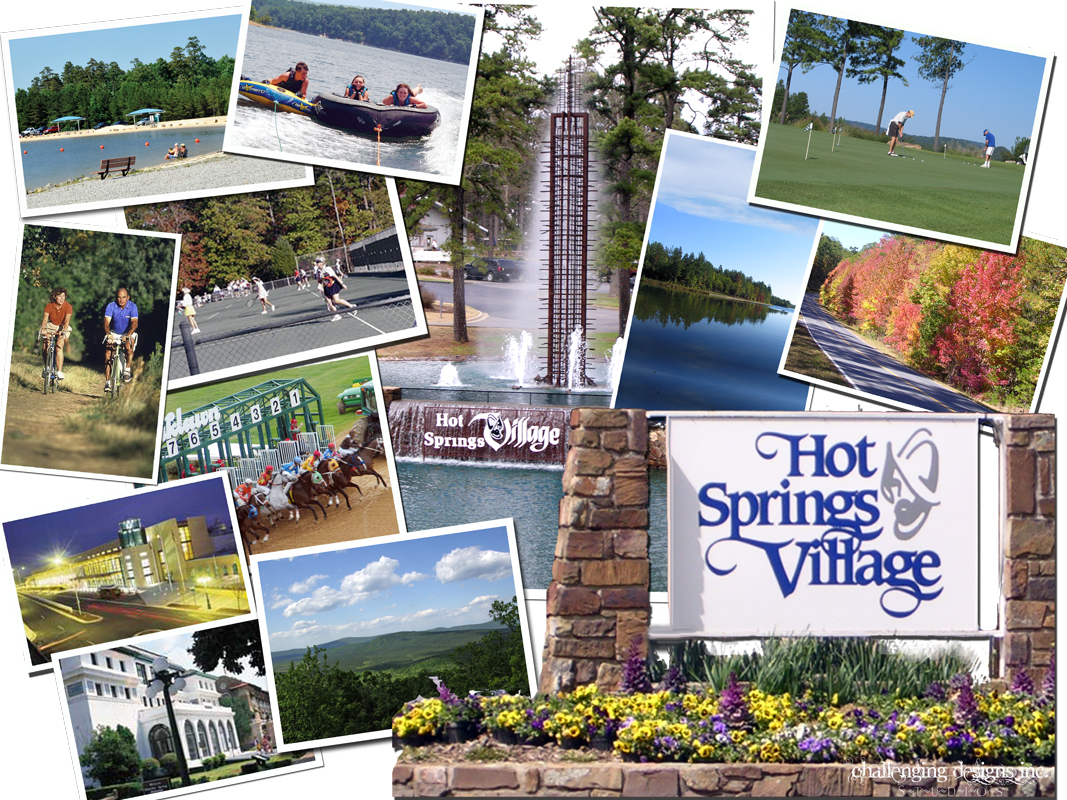 Hot Springs Village has something for everyone . . . and especially for active nature lovers.  All Hot Springs Village common property and the following amenities (and more) are owned by the property owners as a whole and maintained, regulated and operated by the Hot Springs Village Property Owners' Association:
Eleven recreation lakes plus an isolated water-supply lake
Three beaches, two full-service marinas, including boat rentals
Two lake-side, covered pavilion complexes for group picnics for up to 300+ people
Nine golf courses (some of which are top-rated in Arkansas)
The only 5-star tennis association in Arkansas (includes 10 clay courts)
Indoor and outdoor swimming complexes
A large, extensively equipped fitness center
Over 20 miles of hiking trails
A community center with over 18,000 square feet of meeting rooms, including a 3,600-square-foot library with over 15,000 cataloged items (plus paperbacks),
Another community center with more than 11,000 square feet, plus a 650-seat auditorium for the performing arts. The center is also home to one of the largest Duplicate Bridge clubs in the U.S. with over 800 members.
An RV park and RV and boat storage areas
A family recreation area, including miniature golf and indoor/outdoor activities
Lawn bowling, bocce ball and pickleball courts
A police department
Several fire and ambulance stations
Animal/wildlife control
Contact Us with any questions you have about Hot Springs Village.  We're here to help you enjoy our beautiful community.