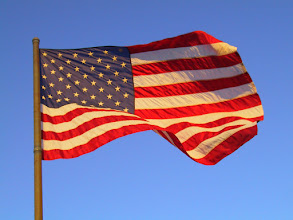 This coming Monday, May 30th, the country will be celebrating Memorial Day, a federal holiday dedicated to observance of the United States military members who have died while serving in the armed forces. Hot Springs Village will also be observing and honoring the day. Celebrated on the last Monday of May since 1970 and on May 30th from 1868 to 1970. Since Memorial Day is a federal holiday there are certain offices and entities that will be closed completely on that day: 
POA Administrative Offices
Coronado Center Library
Coronado Community Center
Ponce de Leon Center
Woodlands Auditorium
Some Parks and Recreation activities will have modified hours and certain parts will be closed. Although the Pickleball clubhouse will be closed, annual members will be able to access the courts at their leisure. The Coronado Tennis Center complex will be available for play during normal hours. The outdoor pool is typically closed on Mondays but because of the holiday the pool will be open from 12 p.m. - 6 p.m.. The Coronado Fitness Center will be open in the morning from 8 a.m. - 12 p.m. but there will be no classes that day. Please contact the Fitness Center for an updated indoor pool schedule that will be only for that Monday morning. Desoto Marina will be open for boat and kayak rentals.
 
POA sponsored restaurants may have modified operating hours so it is advised that you call ahead if you wish to patronize these establishments. Click here for restaurant contact information.  Waypoint at Desoto Marina Cafe will be closed on Monday in observance.
The holiday will have an effect on the trash schedule since Monday is a federal holiday. All trash pickups will be delayed by one day. Because of the shift in pickup days there will be no special pickups or scheduled yard waste pickups on Friday, June 3rd. Everything will return to normal the following week including Friday being the designated day for specialized removals of waste.      
If you have any questions you can contact the POA offices by going to their website or by calling the offices during normal business hours.