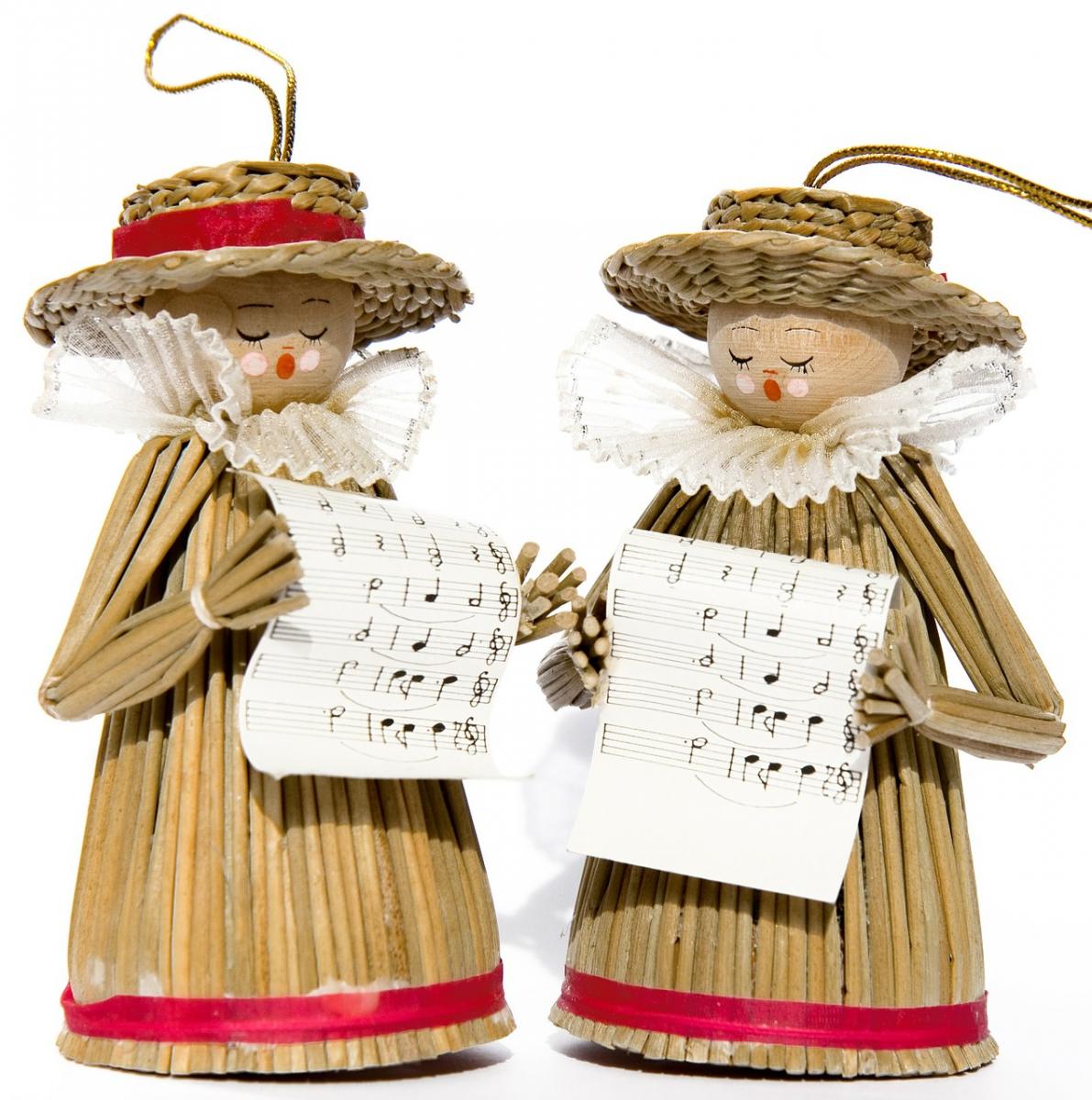 If you love Christmas music, then you must love Hot Springs Village in December! In the next few weeks, there will be a plethora of amazing and diverse musical acts happening in the Village for all to enjoy. From choral to instrumental and traditional to contemporary, all types of holiday music will be on display. Keep reading to learn about a handful of upcoming performances scheduled at HSV's premier convert venue, Woodlands Auditorium!
Cedar Mountain Singers: A Classy (but NOT classical) Christmas
When: Tuesday, December 4 at 7:30 p.m.
Your first opportunity to partake in Christmas cheer will be on December 4th when the Cedar Mountain Singers put on their 26th annual Winter Show! Their chorus of 75 musicians promises to deliver an evening of delightful holiday classics you won't want to miss. General admission tickets are just $10.
Muses: Voices of Angels
When: Friday, December 7 at 7:00 p.m.
Just a few days later, join The Muses for their 13th Annual Sacred Classical Christmas Concert, titled "Voices of Angels". The Muses are a cast of 35 professional musicians, vocal apprentices, young artists, and dancers who promise to "transport the listener to a place of peace and joy" through an uplifting program covering hundreds of years of holiday songs and poems. Tickets to "Voices of Angels" are $35, but artists, teachers, and students can receive free admittance by registering at 501.609.9811.
The Village Chorale: The Glow of Christmas
When: Tuesday, December 11 at 7:30 p.m.
As we enter the middle of December, The Village Chorale and their new director, Dr. Tom Bolton, will keep the Christmas music coming with their concert, "The Glow of Christmas". The Chorale always puts on a great show, so grab your tickets today for only $12.
Hot Springs Concert Band: Holiday Concert
When: Thursday, December 13 at 7:30 p.m.
Last but not least, the Kiwanis Club of Greater Hot Springs Village invites everyone to attend their annual Holiday Concert! This performance will be presented by the Hot Springs Concert Band and costs $12 per person. 
Remember, these incredible events are all taking place at Woodlands Auditorium, located at 1101 DeSoto Boulevard. Tickets for each concert are still available and can be purchased at hsvpoa.org/event-tickets!