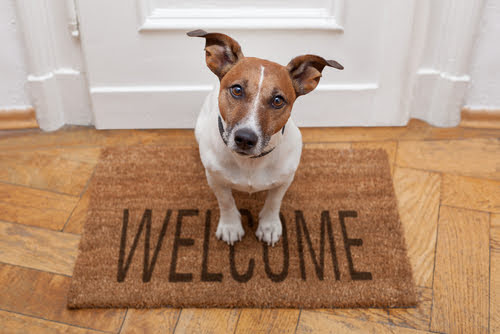 Hot Springs Village is happy to announce a new General Manager, Charles King. The POA Board of Directors are offering an opportunity to welcome him to the Village in style. On Friday, August 7th from 4 p.m. - 5 p.m. you can participate in a drive-by socially distanced meet and greet at the Porte Cochere in front of Woodlands Auditorium. You can drive-by in your cars, golf carts or even your bicycles if you choose as long as social distancing guidelines are observed. Feel free to decorate your modes of transportation and make it as fun as you like. Want to advertise about one of our many groups and organizations? Feel free to do so! Honking of horns will be discouraged. Refreshments will be served in your cars and will adhere to social distancing rules.  
Charles King, before coming to us here at Hot Springs Village, was the Managing Director of Lodging Operations at SnowBird Resort, Utah. He has also held significant management positions at resorts and establishments in Arizona, Pennsylvania, South Carolina and Texas.    
Mr. King grew up in Dallas, Texas. When he was young he vacationed here in Hot Springs Village and his parents owned two lots here which gives him a nice reference point coming into this position. He went to college at the University of Tulsa where he played football. 
Mr. King will be paid an annual salary of $200,000. Because of the trying times of COVID-19 he will not be receiving the bonus for 2020. The Board unanimously voted him to the position after he was thoroughly vetted by a Human Resource professional and a professional recruiter. He took over the position on August 1st and will be officially presented to the public at the next Board of Directors meeting on August 19th. Please take the opportunity to welcome him before the August 19th meeting this Friday at the drive-by meet and greet. Let's give him something to remember in these weird COVID-19 times.   
 
Charles King brings with him his wife, Tricia, and his two sons, Canyon and Maverick. Please be sure to welcome them to the Village with open hearts and arms.