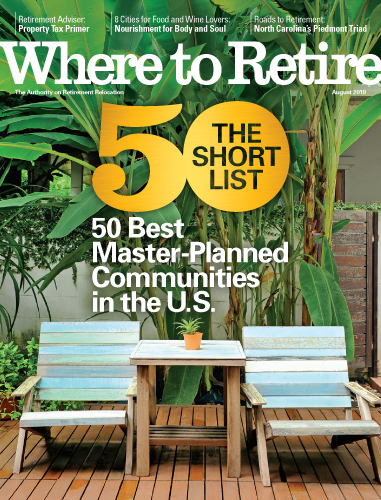 Hot Springs Village has been named one of the best master-planned communities in the nation in the latest issue of Where to Retire magazine! Residents of HSV probably already understood this fact, but now they have the evidence to back it up!
Where to Retire spent nearly a year analyzing information from hundreds of communities to construct "The Short List: 50 Best Master-Planned Communities in the United States", which appears in their July/August 2019 issue. The list highlights 50 communities with enough acreage to build at least a year's supply of homes. In the end, just 17 states were represented, with HSV being the only community from Arkansas to make the cut.
Where to Retire has been the authority on retirement relocation since its inception in 1992. It examines vital information on climate, state and local taxes, cost of living, housing costs, health care, crime, and much more in order to recommend only the best locations to America's retirees. You can read more about HSV's inclusion on their list by clicking here. To see the entire list of communities by state, click here.