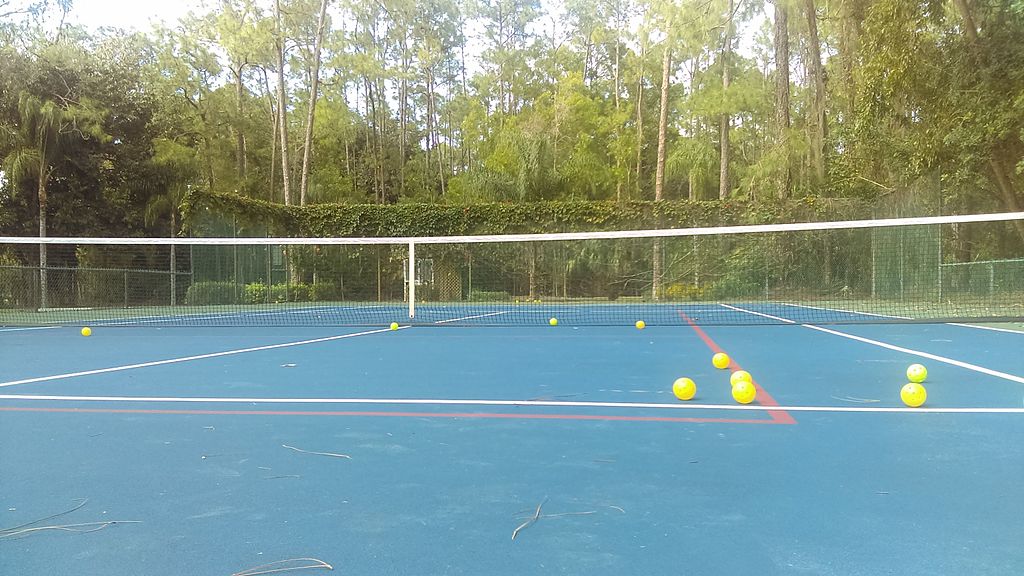 Hot Springs Village is constantly working to add to and improve upon the recreational activities available to its residents. To that end, everyone is excited for the official Grand Opening of Desoto Recreation (205 Desoto Boulevard) and its new pickleball courts! Although the courts have technically been open for play since September 1, does it really count without a grand opening?
The Grand Opening will take place on Friday, October 5 at 5 p.m. There are a total of 14 vibrantly-colored pickleball courts available for players to enjoy, featuring amenities such as a cushioned sports surface, a controlled entryway, and overhead lighting. If you're not familiar with pickleball, then take a moment to read about it here.
Of course, pickleball isn't the only sport that is available to residents at Desoto Recreation; there are also basketball courts and a renovated 18-hole miniature golf area that are open for play! The completely renovated mini golf course has lots of new and reimagined obstacles for golfers to navigate.
After the Grand Opening, remember to mark your calendars for the Pickleball Club Open House on Saturday, October 13 from 9 a.m. - 1 p.m. If you've never played before, then this will be the perfect time to learn! The Pickleball Club will provide equipment and water for players. In return, they ask that you please bring a non-perishable food item for the annual Thanksgiving food drive. If you have questions, you can contact Greg Allen at primrsports2006@sbcglobal.net for more information.
See you out on the courts!