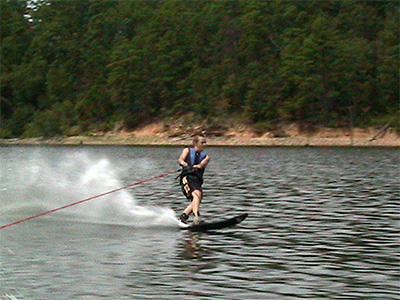 Looks like we're going to have a perfect weekend for water sports here in Hot Springs Village!
Buzzing around on the boat pulling the well-seasoned water skiier, or kids hanging on to the tube, or just floating along enjoying the sunshine and rock of the boat on the rippling water, relaxing on the lake just can't be beat.
This would be a good weekend to do nothing but enjoy the out-of-doors.  Sounds like a plan!